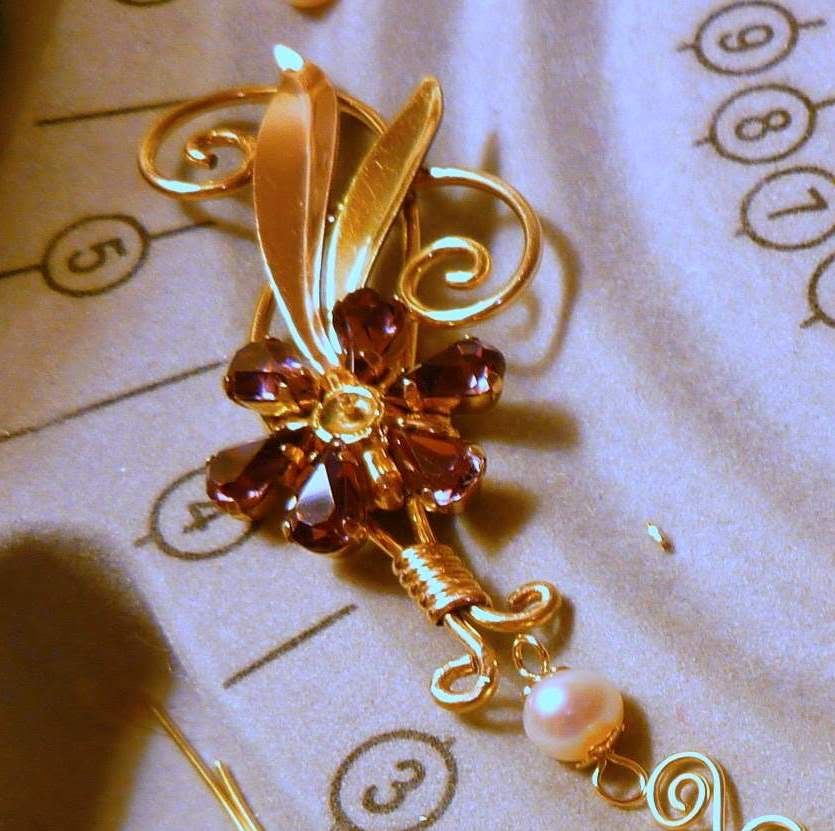 A local friend and customer recently asked if I could take some existing pearl jewelry she had and make it into something new. It was a pretty strand of freshwater pearls but pretty plain, and she wanted to spice it up.
My friend happens to have a cache of her precious grandmother's costume jewelry. It is lovely stuff from long ago, very sentimental but not very fashionable at the moment. We decided to add one of her grandmother's brooches into the new necklace to add some color and interest and to breath new life into those lovely, sentimental pieces.
This New Again series will share some of our progress as we take on this new custom project together.
The next time that you consider a custom order - take a look at jewelry in your box that needs a new life. You'd be surprised at how much creativity it can inspire, and what a fantastic look you can get from it too!